Fraud Management & Cybercrime , Ransomware
The Ransomware Files, Episode 11: The Adult Boutique
Dain Drake's Quest to Save His Business Led Him Down Strange Paths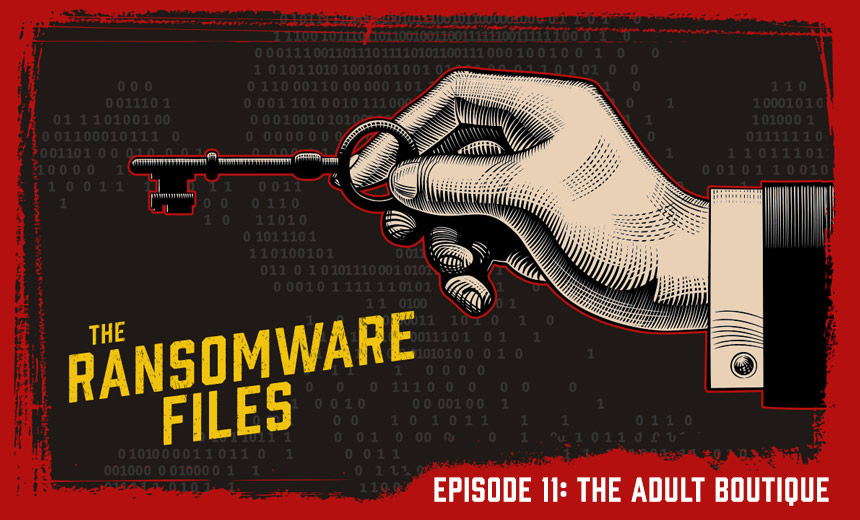 Dain Drake was CEO of United Structures of America, a steel fabrication facility outside of Houston. In June 2019, Drake found himself standing outside an adult boutique in Houston at 10:00 a.m. on a Sunday.
It was closed. He called the owner and pleaded for him to come and open the shop. He needed something inside, which might just save his business - from ransomware.
United Structures of America designed and fabricated what are called pre-engineered metal building systems. Think airplane hangars and even schools and churches. The name evokes a feeling of American patriotism and blue collar craft.
It was a successful family business founded in 1980 and provided jobs for more than 400 people. But it's now closed. How does a business that once thrived by manipulating steel to its will have to call it quits?
Well, steel - for all of its renowned strength - can't save you from malicious hackers.
"I had a false pretense that we had backups and everything was backed up on a weekly basis," Drake says.
United Structures of America was struck by a type of ransomware called Mr.Dec. in late May 2019. The ransomware encrypted all of Drake's accounting systems as well as CNC equipment on the factory floor, which shaped and cut the steel.
The damage caused by the ransomware was such that Drake was left with little choice but to pay the ransom. It drove him into corners of the internet - and even corners of his own town - where he'd never been before.
"I'll remember this till the day I die," Drake says.
"The Ransomware Files" is a podcast available on Spotify, Apple Podcasts, Google, Audible, Stitcher and more. I'm exploring the impact of ransomware, one of the greatest crime waves to ever hit the internet. Schools, hospitals and companies have fallen victims to cybercriminals encrypting their data and demanding payment. But IT pros are fighting back, and they have stories of resilience and fortitude.
If you enjoyed this episode of "The Ransomware Files," please follow it on a podcast platform and leave a review. Also, the show has a Twitter handle, @ransomwarefiles, that tweets news and happenings about ransomware.
If you would like to participate in this project and tell the information security community about your organization's brush with ransomware, please get in touch with me at jkirk@ismg.io or direct message me here on Twitter. I'm looking for other people, organizations and companies that can share their unique experiences for the benefit of all until ransomware, hopefully, is no longer a threat.
Credits
Speakers: Dain Drake, former CEO, United Structures of America; Journalist; Jeremy Kirk, Executive Editor, Information Security Media Group.
Production Coordinator: Rashmi Ramesh.
The Ransomware Files theme song by Chris Gilbert/© Ordinary Weirdos Records. Other music in this episode by Blue Dot Sessions.