Blockchain & Cryptocurrency , Cryptocurrency Fraud , Cybercrime
Ransomware Group Zeppelin's Costly Encryption Mistake
Also: Cryptocurrency Trading Risks Continue; ExtraHop's High-Profile New President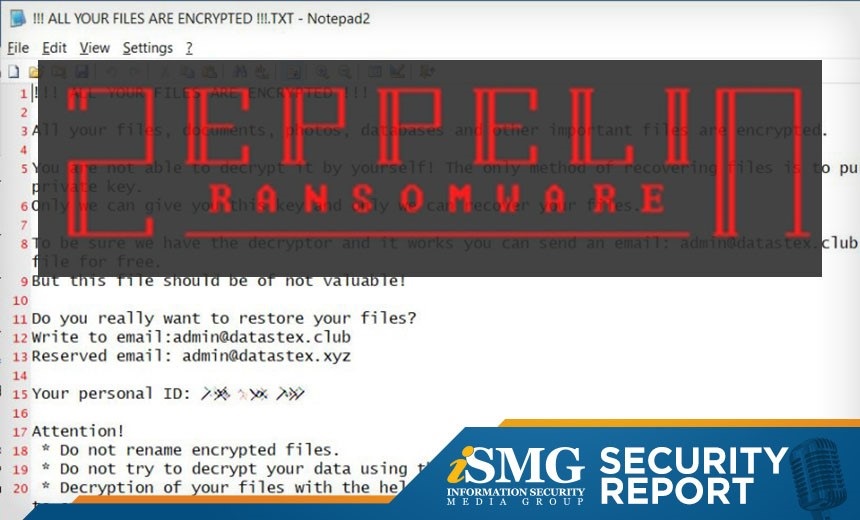 The latest edition of the ISMG Security Report discusses how the profits of ransomware group, Zeppelin, have been smashed by security researchers, the risks of trading cryptocurrencies, and vendor Extrahop's newly appointed, high-profile president.
In this report, you'll hear (click on player beneath image to listen):
ISMG's Mathew Schwartz discuss how law enforcement and security experts have been quietly helping victims of Zeppelin ransomware attacks decrypt their systems without having to pay a ransom;
ISMG's Jeremy Kirk describe how after the collapse of the FTX cryptocurrency exchange, the cycle of cryptocurrency loss continues;
ISMG's Michael Novinson report that vendor ExtraHop has snagged high-profile Check Point, Cylance and Optiv executive Chris Scanlan to help the network security provider reach $500 million in annual recurring revenue.
The ISMG Security Report appears weekly on this and other ISMG websites. Don't miss the Nov. 3 and Nov. 10 editions, which respectively discuss how Australian health insurer Medibank is deliberating on whether to pay a ransom to extortionists and the consequences of not paying a ransom.
Theme music for the ISMG Security Report is by Ithaca Audio under a Creative Commons license.