Fraud Management & Cybercrime , Governance & Risk Management , Government
TikTok Says US Threatens Ban Unless Chinese Owners Divest
Western Governments Cite National Security Concerns as They Restrict TikTok Use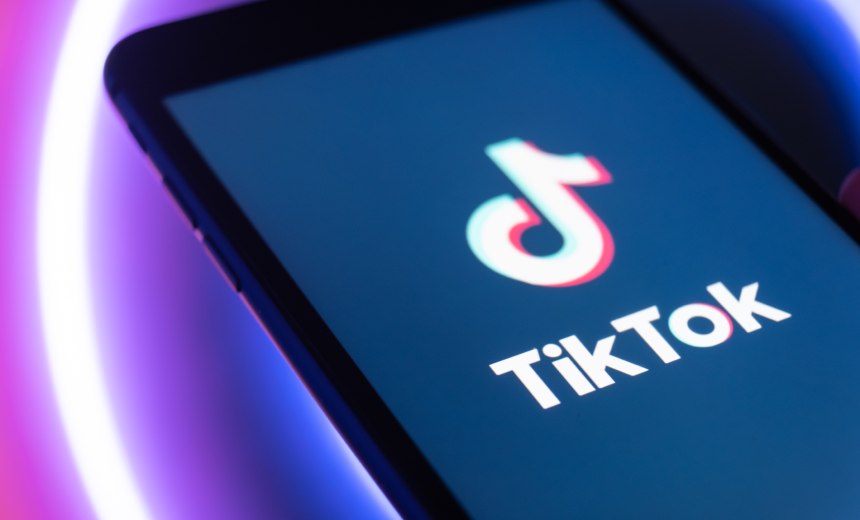 Social media platform TikTok is pushing back against renewed White House pressure for its Chinese owners to divest their stake in the company on else face a ban in the United States.
See Also: Privacy and Security - The Journey From Policy to Controls
The company, which is owned by Beijing-based ByteDance, says the divesture demand came from the Committee on Foreign Investment in the United States, the Department of Treasury-led multi-agency committee that reviews transactions involving foreign investment, The Wall Street Journal first reported.
The federal government and TikTok have grappled over the short-form video app's Chinese ownership across two presidential administrations and in multiple federal courthouses, where TikTok has mostly succeeded on First Amendment grounds against attempt to shutter it. Although more famous among its 100 million U.S. users for incubating teen trends and online obsessions, TikTok is part of a larger Western recoil from Chinese-made technology. Officials fear that Chinese apps could become conduits for propaganda and that they share user data with the Chinese intelligence apparatus. Chinese telecom manufacturers Huawei and ZTE are blacklisted in the United States. The White House has endorsed legislation allowing the federal government to become more aggressive to keep foreign technology from reaching the domestic market (see: US Senators Aim to Block Foreign Tech That Poses Threat).
"This is a tool that is ultimately within the control of the Chinese government and to me, it screams out with national security concerns," FBI Director Christopher Wray told a Senate panel earlier this month. President Joe Biden signed legislation in December banning TikTok from government devices, mirroring laws in place in more than half of U.S. states. The European Commission, Canada, Britain and New Zealand have since followed suit.
TikTok CEO Shou Zi Chew is set to testify before the House Committee on Energy and Commerce on Thursday.
TikTok suggests divestiture would accomplish little. "If protecting national security is the objective, divestment doesn't solve the problem: a change in ownership would not impose any new restrictions on data flows or access," TikTok said in a statement. "The best way to address concerns about national security is with the transparent, U.S.-based protection of U.S. user data and systems, with robust third-party monitoring, vetting and verification, which we are already implementing," it asserted.
TikTok is already overhauling its infrastructure via a "Project Texas" effort Chew says will involve employing independent compliance experts to monitor the company's data security and storage practices. The company also promises to spend billions of dollars to shift the storage of user data to U.S. and European servers.
"The idea behind Project Texas is it won't matter what the Chinese law or any law says, because we're taking U.S. user data and we're putting it out of their reach," Chew told The Wall Street Journal.
China's National Intelligence Law, which went into effect in 2017, requires businesses to "support, assist and cooperate with the state." Software providers can be required to suborn their wares to facilitate government eavesdropping or other surveillance, Western officials say.
ByteDance, led by CEO Liang Rubo, says global investors own 60% of its shares, employees 20% and its founders 20%. As is typical with many technology companies, the founders' shares come with extra voting rights. The Chinese government took a minority stake in ByteDance in 2021.
Asked about Western governments banning TikTok on security grounds, Chinese Foreign Ministry spokesperson Wang Wenbin said at a Friday press conference that data security "should not be used as a tool to overstretch the national security concept to hobble foreign companies," according to the official translation. "We call on countries concerned to earnestly abide by the rules of the market economy and the principle of fair competition," he added.
The Trump administration first ordered a CFIUS review of ByteDance's 2017 acquisition of Shanghai-based musical.ly and in August 2020, then-President Donald Trump ordered ByteDance to divest TikTok. The company challenged the order in the U.S. Court of Appeals for the District of Columbia Circuit, where litigation has been frozen since the Biden administration came to power and negotiations have taken place behind the scenes.
The Department of the Treasury didn't immediately respond to a request for comment.
More Countries Ban Government TikTok Use
Multiple U.S. allies have recently announced restrictions on the use of TikTok. Last month, Canada banned its use on all government-issued devices, as did the European Commission and Council of the European Union.
The British government followed suit Thursday, announcing "a precautionary ban on TikTok on government devices" as part of a broader push to better manage and monitor all third-party applications being used on government devices.
"The security of sensitive government information must come first, so today we are banning this app on government devices. The use of other data-extracting apps will be kept under review," said Oliver Dowden, the secretary of state for the U.K. government's cabinet office.
New Zealand followed suit Friday, when the country's parliamentary service informed lawmakers via email that the security risks posed by using the app were too great to ignore. "The decision to block the TikTok application has been made based on our own analysis and following discussion with our colleagues across government and internationally," according to a copy of the email obtained by the Guardian.
While the ban doesn't apply to lawmakers' personal devices, they will not be allowed to connect to parliamentary networks or resources if TikTok is installed, the Guardian reported.
Numerous New Zealand lawmakers use TikTok, as do lawmakers in many other countries. In the U.S., at least 32 members of Congress are TikTok users, according to Georgia Public Broadcasting.