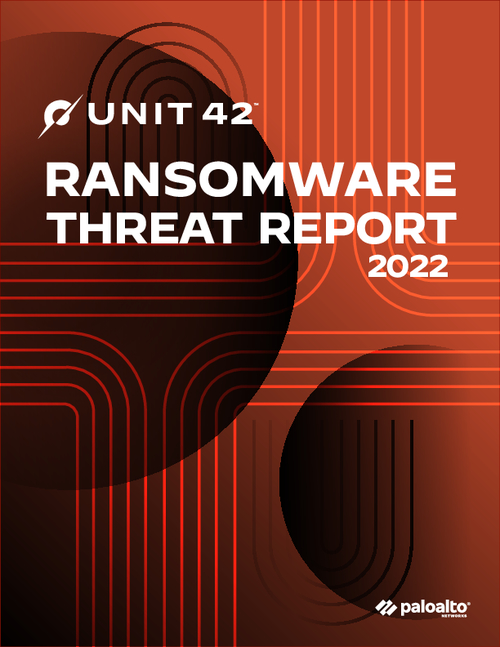 Ransomware groups are turning up the pressure on their victims to make sure organizations pay – and are demanding higher ransoms.
According to the Unit 42 Ransomware Threat Report, in 2021, the average ransom demand in cases we handled increased 144% over 2020. On top of that, there was an 85% increase in the number of victims who had their names and other details posted publicly on dark web "leak sites" that ransomware groups use to coerce their targets. Multiple extortion tactics like these are an indication of the future of the ransomware threat landscape.
In this second edition of the Ransomware Threat Report, Unit 42 threat researchers and incident responders provide on-the-ground threat analysis of top ransomware groups, the range of cases handled by the team and an in-depth analysis of the newer tactics the groups are using to shame their victims into paying ransoms.
Download the report now to better understand the ransomware threat landscape and gain insights into:
Established and emerging ransomware groups, including their latest tactics, techniques and procedures (TTPs).
How ransomware as a service is lowering the technical bar for cybercriminals.
Recommendations designed to help you prevent, detect, respond to and recover from ransomware so that you can minimize the impact and resume business operations.