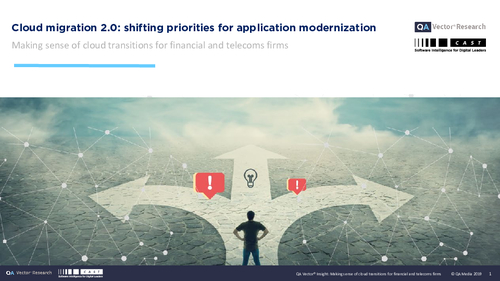 Cloud migration is a top strategic priority for many banks, insurers and telecoms providers. Following the lead of FinTech firms, almost all have this journey on their radar, but the benefits are yet to be captured.
Download this eBook and learn:
Why ad hoc analysis leads to difficult cloud migrations;
How to evolve the cloud migration journey;
Measurements for an effective cloud migration.