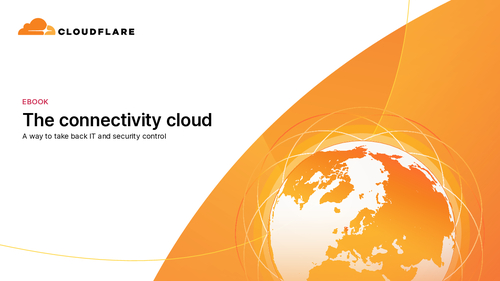 According to a recent survey by Forrester Research, a staggering 99% of businesses recognize the critical need for secure, performant "any-to-any" connectivity.
As businesses expand their digital footprint across cloud deployments, SaaS applications, and the public Internet, maintaining control over IT and security becomes increasingly challenging. The connectivity cloud offers a transformative solution, providing unified management and security for all network connectivity, from on-premises infrastructure to cloud environments and beyond. Download this ebook and delve into how the connectivity cloud empowers organizations to regain control, enhance visibility, and simplify network management. Also:
Discover how the connectivity cloud can revolutionize your IT and security management.
Uncover the challenges of managing diverse network environments and how the connectivity cloud provides a unified solution.
Learn how to regain control over your network connectivity, enhance security, and simplify management with the connectivity cloud.