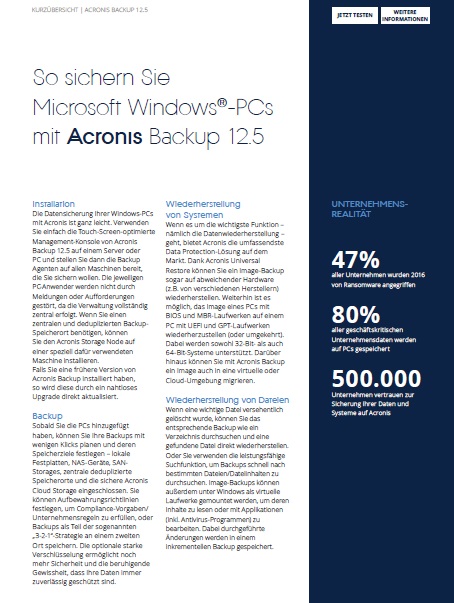 Did you know 80 percent of critical data is stored on PCs? Protecting that data is essential to keep your business running - because 98 percent of businesses that cannot access their data for 10 or more days go bankrupt.
Today it's easy to safeguard your data from old foes like human error, fire or flood, and modern threats like ransomware.
Protecting your PCs can be easy. Learn how Acronis Backup supports data protection needs for all businesses - from sole-proprietorships, to SMBs and enterprises - so you can:
Backup and recover data in just a few clicks;
Restore an entire system or just one essential email;
Protect all of your data with just one solution.
This whitepaper is in German.