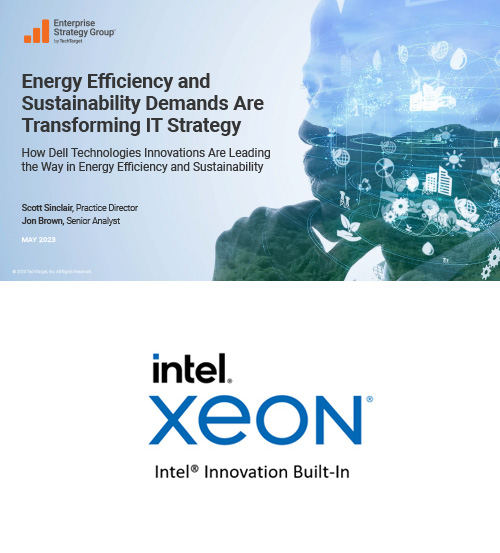 Discover how energy efficiency and sustainability are shaping IT strategy, and how Dell Technologies leads in this transformative area. This document delves into the impact of ESG requirements on business strategy and IT decisions, showcasing the benefits of ESG initiatives, such as increased profitability and improved customer image.
Download the whitepaper to learn how Dell Technologies optimizes energy efficiency and sustainability with advanced technologies, reducing their carbon footprint while delivering high-performance solutions. Also, learn:
The growing importance of ESG programs in strategic planning.
The advantages of ESG initiatives, from increased profitability and reduced capital costs.
Learn how Dell Technologies leads, offering advanced solutions without compromising performance in energy efficiency and sustainable technology.