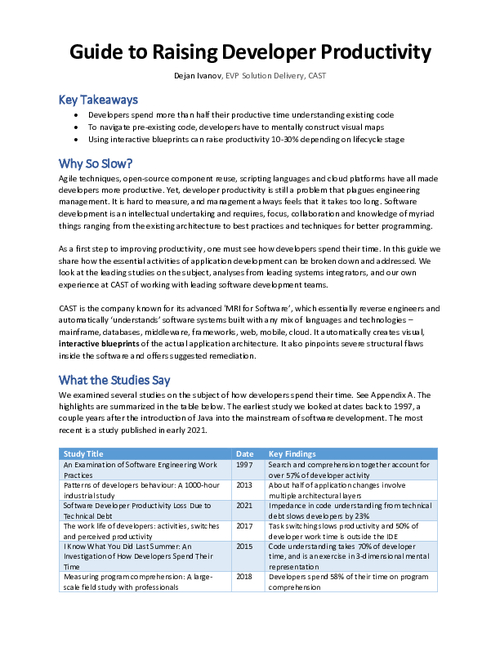 Agile techniques, open-source component reuse, scripting languages and cloud platforms have all made developers more productive. Yet, developer productivity is still a problem that plagues engineering management.
Download this guide and learn:
Why developers spend more than half their productive time understanding existing code;
How to navigate pre-existing code, developers have to mentally construct visual maps;
Why using interactive blueprints can raise productivity 10-30% depending on lifecycle stage.