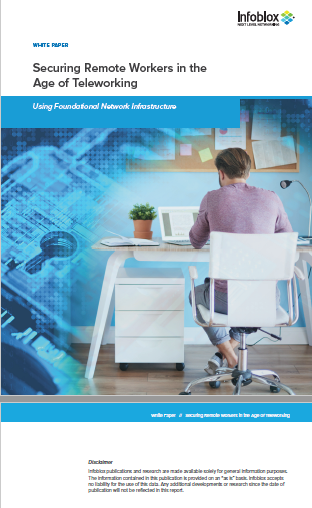 Recent health risks with coronavirus have driven organizations into supporting remote work environments without adequate analysis and consideration of the cyber threats in teleworking environments.
Attackers are leveraging the widespread thirst for information about the severity of the situation. Workers can easily fall victim to malware-laden links in online forums, social media and small publications whose websites have been compromised. These challenges will remain a constant threat, especially to remote users.
This white paper will address these challenges and share solutions on how to quickly ramp-up security using foundational network services to meet the needs of your enterprise and the rapidly growing remote workforce.